As the cloud computing market continues to grow worldwide, China, the world's largest emerging economy, is certainly one of the top markets. Cloud-computing giants such as Amazon, IBM, Microsoft among others all would like to make their entry to this booming market.
First global public cloud landed in China
A common model adopted by foreign cloud companies when delivering cloud services in China is partnering with the local companies. Some of the better-known partnerships include SAP and China Telecom, Oracle and Tencent, AWS and Beijing Sinnet Technology, and IBM and Wanda. And one foreign-domestic partnership in the cloud computing industry that is worth mentioning is Microsoft and 21Vianet.
Wing-Dar Ker, president of 21Vianet Blue Cloud said, "Before Microsoft, other international public cloud providers were also considering 21Vianet as their local partner, but we finally decided to work with Microsoft. The reason varied, however the one that stood out was that Microsoft has been having their presence and significant investment in China for more than 20 years. Not only are they familiar with the Chinese market, but also maintain close dialogs with the relevant local authorities."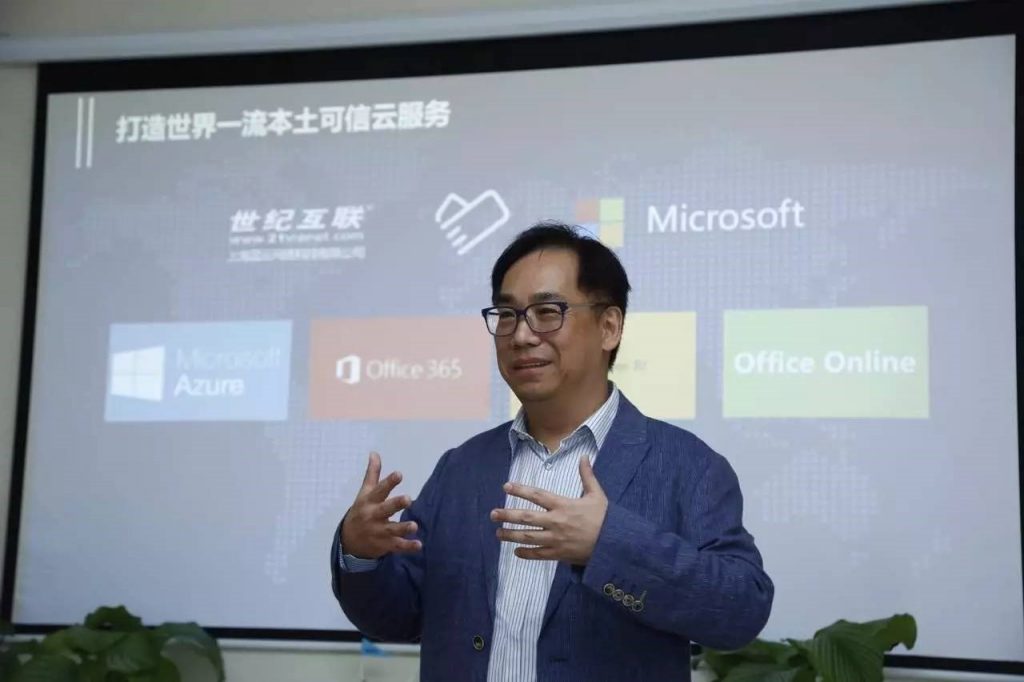 The public preview of Microsoft Azure and Office 365 Operated by 21Vianet was announced in China in May 2013. Finally, Microsoft Azure was commercially launched in March 2014.
2017 is the fourth anniversary of 21Vianet Blue Cloud since its establishment, and the third anniversary for Microsoft Azure and Office 365 since its commercial launch in China. "Over the past three years, our partnership has been deepening, and Microsoft's cloud services have been growing by leaps and bounds."
Three years in partnership between 21Vianet Blue Cloud and Microsoft
How are Microsoft public cloud services coming along in China in the past 3 years? What are the experiences and stories of 21Vianet as the exclusive operator?
As the head of the Microsoft cloud service operations in 21Vianet, Wing elaborated on the three levels of cooperation between 21Vianet and Microsoft, "First of all, we together with Microsoft commercially launched Microsoft Azure and Office 365 in March 2014, then we launched the educational version of Office 365 in December same year. Fast-forwarded to September 2016, Microsoft Azure Operated by 21Vianet continued to add more services such as Cognitive Services, Azure Marketplace, Azure IoT Suite, Service Fabric, DocumentDB etc. Then, Power BI Operated by 21Vianet was launched on November 30, 2016. Furthermore, we set up joint venture with Tsinghua Unisplendour with a goal to deliver customized cloud solutions to the state-owned enterprises."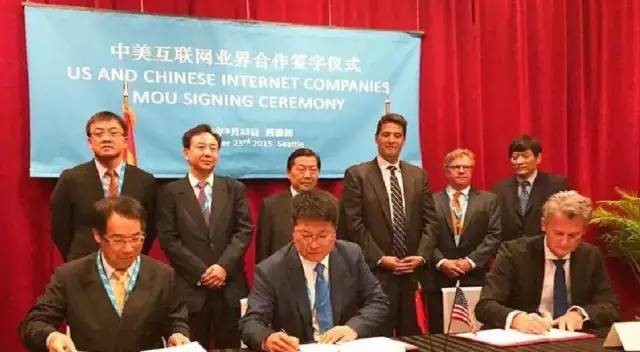 According to Wing, as the partnership deepens, Microsoft Azure Operated by 21Vianet continues to roll out a growing collection of integrated cloud services to the Chinese market, from enterprise to consumer sector with improvement in customer experience and technical support. "From day one, Azure has been offering this self-serviced WebDirect that lets users buy Microsoft cloud services online easily.", said Wing. 21Vianet Blue Cloud has been committed to simplifying the contract signing, purchasing, and payment processes ever since. For example, in addition to the usual channels like phone and email, "we have also offered customer service via WeChat. We really want to make it easier for people to do business with us, and let them get the best support, thus, more business." Wing added.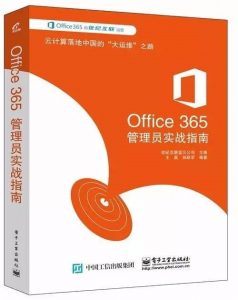 During these 3 years, 21Vianet Blue Cloud has beefed up its technical strengths. A typical proof was publishing the very first book about Office 365 at the end of 2016. "Building up technical knowledge and improving customer service take a lot of reflections on the misses and gains so that we know how to serve our customers better in the future. As the collaboration with Microsoft in both technology and process grows, we have become a relatively mature and equal partner."
The numbers speak volumes
Here are some numbers to share over the course of 3 years. According to Wing, since commercial launch, Microsoft Azure Operated by 21Vianet has grown the business to having 80,000 enterprise customers and over 1,000 local partners, and launching more than 60 cloud services in the Chinese market.
Microsoft Office 365, its SaaS product, has gathered more than 120 million paid-up enterprises and over 20 million customers from the education industry, and ranked first in the SaaS Cloud Applications category with 23% market share, realizing triple-digit average annual growth in total in China.

As we all know, cloud services could save time for companies. For example, a project that would last for 3-6 months could take several months for hardware and software procurement, deployment and testing among other things. Therefore, the project is often delayed. By using cloud services, companies can start using it as soon as the purchase contract is signed. Better yet, cloud services greatly reduce the cost of business expense by turning capital into operating expenditure.
"Three years ago, people asked which industry would utilize more cloud computing power. Three years have passed and we are seeing that cloud computing spans almost all industries, though more prevalent in a couple verticals such as connected car and IoT." Wing said.