On June 20, 2017, Wing-Dar Ker was invited to host a panel discussion at iCU Hong Kong 2017, talking about China challenges and opportunities facing by MNCs under the evolving digital economy trend.
iCU conference is a neutral platform tailored for leaders from the Telecommunications industry to explore business opportunities and GTM plans in the global emerging markets. Specifically, iCU Hong Kong 2017 gathered key decision makers from Cloud Services, Data Centers, and OTT markets in the Asia-Pacific region aiming to expand insightful discussions on cloud computing, IoT, and new generation data center in China market. Teaming up with IT veterans David Sung (President of Greater China from NCR), Eliza Kwok (Senior VP Greater China from Avanade), and Jeff Wu (Co-Founder and CEO from High Cloud), Wing-Dar Ker extensively discussed strategies and tactics that would help facilitate MNC's China cloud adventure.
Regulatory Compliance & Localization: Cornerstone of International Cloud's China GTM Strategy
In China, with the wide applications of IoT on diverse emerging and traditional industries, massive data storage, management, and applications have become the most competitive arena that most enterprises would want to compete in. The cloud computing market has therefore been blooming and providing tremendous business opportunities for global giant cloud service providers like Microsoft and IBM to seriously deploy their China cloud business strategies. On the other hand, with the evolving law and regulations on cyber security enhancing personal data protection, cloud service providers competing in domestic Chinese market are still facing various challenges from regulatory compliance, complicated internet environment, to delicately catering the local customers' requirements through feasible localization process.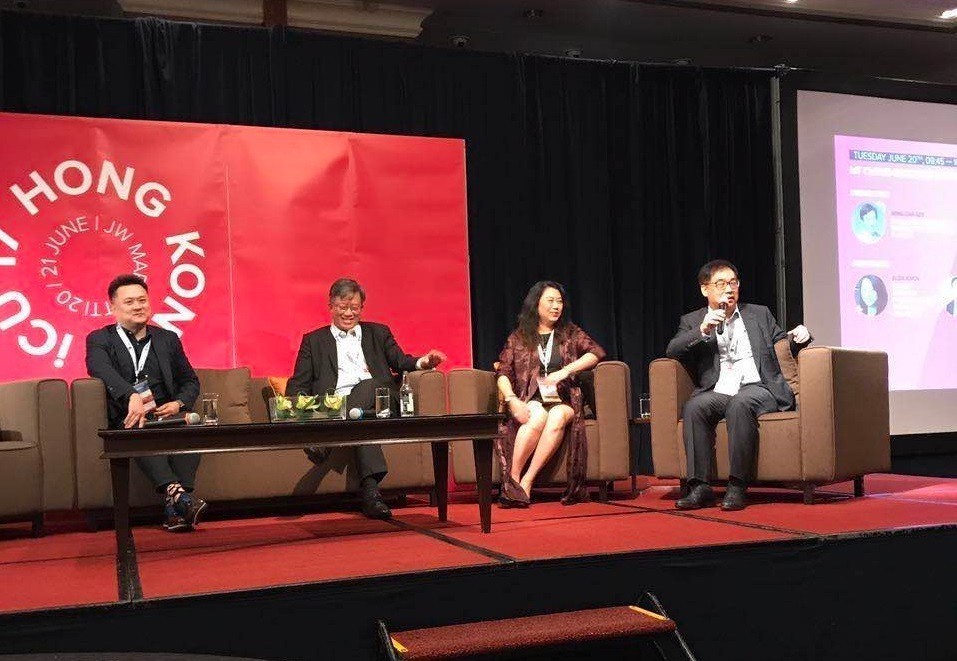 With over 20 years of experiences in practicing IT business in China, Wing and his panelists shared their observations on some of the best practices that foreign clouds could refer to while designing their China GTM strategies. On the top of all, acquiring a series of state-issued business licenses and permits is the prerequisite for any enterprises to initiate cloud services in China. How to acquire such licenses and permits to legally deploy their cloud services in China is no doubt a major challenge that any cloud service providers will need to handle.
The localization of "internationally famous technology" is essential for prospering foreign clouds' Chinese business. How to customize international cloud products to cater the tastes of local customers in China without compromising the service quality that is standardized worldwide is an uncertain pathway for achieving business fruitions.
Designing a rational GTM strategy before entering into China and comprehensively weighting the pros and cons are crucial for MNCs decision makers. System security, intellectual property, supply chain management, and risks from evolving government regulations and inspection should all be considered. Taking the strategic partnership between Microsoft and 21Vianet, which building up the first feasible route for international public cloud to provide services in China, as a good example, Wing presented several options that are suitable for facilitating MNCs' China cloud plan.
Strategic Partnership with Local "Navigator"
Different from 20 years ago when MNCs were leading the development of telecommunication technologies in the Chinese market, more and more domestic companies in China that are holding international level technologies are emerging nowadays. The growing competition brought by domestic players requires MNCs to make a serious adjustment on their Chinese strategies. Tough as it appears, partnering with leading local players together to win the Chinese market has become a popular route. Among the various forms of collaboration, Wing specifically talked about JV, IP Licensing, Strategic Investment and Alliance, Stock Transfer, and Broad Alliance as the 5 mostly common seen collaborative models that MNCs should consider.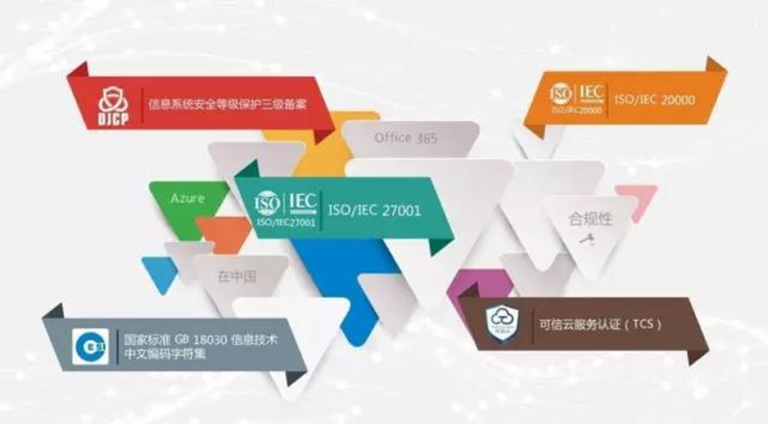 Among all the collaborations of MNCs and Chinese domestic companies, the strategic collaboration between Microsoft and 21Vianet that enable the commercial use of Microsoft clouds is one of the most remarkable milestones. In May 2013, Microsoft Azure and Office 365 Operated by 21Vianet launched the preliminary review version in China. Later in March, 2014, Microsoft Azure Operated by 21Vianet was launched for commercial use. As the first international cloud landing in China, Microsoft Azure Operated by 21Vianet and Office 365 Operated by 21Vianet have won 9 trusted cloud certificates in VM, Cloud Storage, Cloud Database, Cloud Backup, Cloud Engine, Enterprise Email, Shared Documents, Shared Calendar, Video Conference, and Whole Network Load Balance (first time in China). The successful collaboration of Microsoft and 21Vianet has also set up a feasible example that IBM, AWS, and other public cloud providers followed to implement their China cloud strategies.
Wing said: "The growing demand for cloud services in China is creating more opportunities for global cloud service providers. Through leveraging its experience in operating international famous public clouds as well as its strategic partnership with international cloud service providers, 21Vianet Blue Cloud is confident to help navigate MNCs' cloud business in China, meanwhile, provide domestic end users with tailor-made, safe, flexible, and internationally standardized cloud experience."