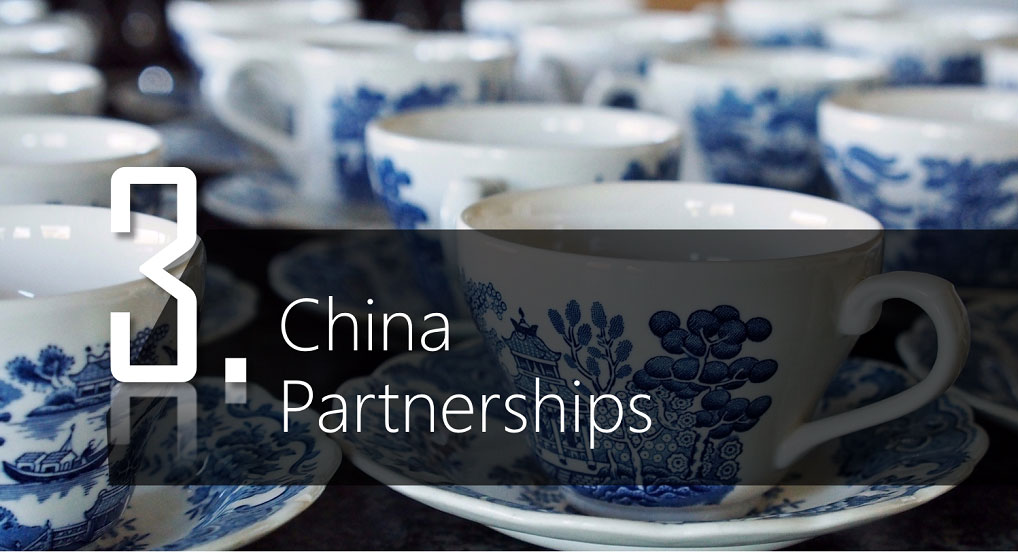 The "IoT Cloud Roadmap and Opportunities in China" panel discussion was held at iCU Hong Kong on June 20, 2017. The entire discussion covered three key areas: Opportunities,Challenges and Partnerships.
Moderator – Wing Dar-Ker: President, 21Vianet Group, Blue Cloud Panelists – David Sung: President of Greater China, NCR. Eliza Kwok: SVP, Avanade Greater China (joint venture of Microsoft and Accenture in China). Jeff Wu: Co-Founder & CEO, High-Cloud & Panta AI
When travel to a new city, it is always good to have a local tour guide who will show you the most authentic side of your destination, and enable you to take the most out of your journey. When it comes to your cloud business expansion in China, a unique market featuring both business dynamics and complicated internet environment under centralized government regulation, partnering with a local company can be a vital and strategic step to the success of your GTM strategy.
With over 20 years of experience in IT industry, Wing, President of 21Vianet Blue Cloud, observed 5 most commonly seen partnership models adopted by multinational companies in China.
1. Joint Venture
Microsoft set up a joint venture with CETC aiming to explore how to support the configuration, deployment and maintenance of localized Windows 10 in China. Joint Venture established by SAP and China Telecom made SAP the first international software vendor to deliver an integrated cloud HCM offering in China.
2. IP Transfer and Technology Collaboration
Through a partnership with 21Vianet built around technology licensing, Microsoft became the first international public cloud provider practicing public cloud business in China. This model was soon copied by other public cloud providers like IBM and AWS.
3. Strategic Investment And Alliance
From recent IBM and Wanda collaboration, to earlier partnership of Tencent and Oracle, strategic investment and alliance is another model that multinational companies work with their Chinese partners.
4. Equity Transfer
HPE's partnership with Unis through an equity transfer of $2.3 billion removed the problems for a foreign company doing business in China by giving majority ownership to the Chinese.
5. Broad Alliance
Dell's "In China, for China" 4.0 strategy shows a good example of broad alliance that helped Dell enhance its expansion of Dell's China ecosystem as well as its goodwill in Chinese market.
To enter into China, one of the most fast changing market, you should always think about building your local partnership in a more strategic way, but not just addressing a particular issue. Making 5 years plan does not seem to fit the business pace in China as things will be very different in 3 years from now on. A strategic partnership with local company serving as the priority GTM engine is becoming a new paradigm of doing business in China.
See also:
IoT Cloud Roadmap and Opportunities in China: Part 1 – Opportunities
IoT Cloud Roadmap and Opportunities in China: Part 2 – Challenges