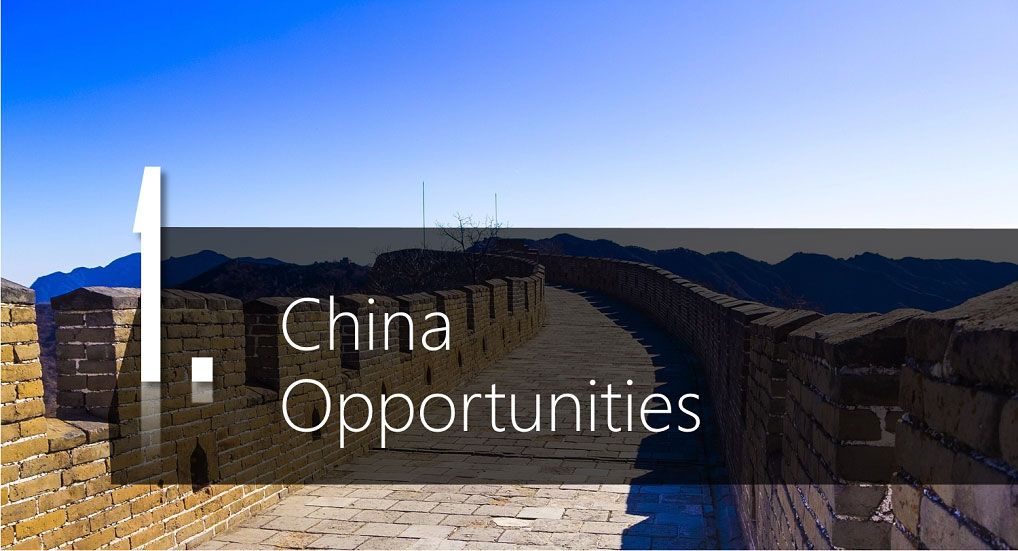 The "IoT Cloud Roadmap and Opportunities in China" panel discussion was held at iCU Hong Kong on June 20, 2017. The entire discussion covered three key areas: Opportunities, Challenges and Partnerships.
Moderator – Wing Dar-Ker: President, 21Vianet Group, Blue Cloud Panelists – David Sung: President of Greater China, NCR. Eliza Kwok: SVP, Avanade Greater China (joint venture of Microsoft and Accenture in China). Jeff Wu: Co-Founder & CEO, High-Cloud & Panta AI
In the tech industry, we often talk about Cloud and IoT but the reality is that customers from the traditional industry cannot associate themselves with these buzz words. IDC came up with a term Digital Transformation (DX) Economy. DX enables enterprises to drive changes in their business models and ecosystems by leveraging digital competencies. What is important to the enterprises is how to use technology to drive the businesses success. Enterprises will spend 2.1 trillion USD on technology and related services in 2019. Huge opportunities are lying ahead of us but how we can capitalize on this trend would be something we all ought to think about.
DX journey is already changing the way we do business with the customers. The way of getting employees connected internally will also transform the experience. Based on Gartner's research, 91% of the executives are expecting to deliver digital experience to their employees. And by 2020, 25% of the worldwide economy will be digital. Per Eliza Kwok, SVP of Avanade Greater China:
1. From the tech perspective, DX includes at least two elements: (a) provides user experience that can make your employees more engaged and collaborative, thus better retain and attract talents; (b) helps formulate business insight from the consolidated data so that one can deliver more value back to the organization.
2. Better customer experience can bring in more sales opportunities. It will benefit the company more by having the sales team work together with the service team to serve the customers with better value than the sales team overselling the service that the service team can't catch up to deliver. For instance, in a more collaborative fashion, SaaS-based CRM system allows both the sales and service team to be more collaborative and to provide customers easy access to sales services rather than relying too much on manpower, thus enhance customer experience, reduce costs, and probably do it right at the first time. By leveraging PaaS-based machine learning technology, enterprises can automate some services that could not have been done otherwise. Thus, end customers will be more connected, informed and empowered. Also, having a robust data platform in place can help analyze information and produce valuable business insight.
David Sung, president of Greater China, NCR, stated that a decade ago banking was a slow-moving industry as they had benefited financially from the government regulations. Now, customers are bypassing their current offerings and going for those that provide better services with the help of technology.
Speaking from experience, David stated that, competitors are not only coming from the banking industry but other industries as well. They are facing never-before-seen challenges from the internet industry with players like Alibaba and Tencent that changed everything they had learned before. China now is leading the world in mobile payment, with all kinds of use cases. People-to-people money transfer can be done easily and the Chinese government has intentionally loosened this up a bit versus the government in the US or elsewhere. This forces banks and other traditional industries to rethink their attitude toward technology. The verdict could be that either you count on the regulations for protections or proactively leverage technologies to better serve your customers.
Jeff Wu, founder of High Cloud & Panta AI, shared another example of DX, where IoT could transform the way we interact with everything around us and this is already happening in China. Take Mobike as an example, a smart bike sharing company in China, leveraging IoT technology to help millions of customers accurately identify an available bike and assist with real-time management with continuous monitoring of the bike's status and traffic information.
As Wing, president of 21Vianet Group Blue Cloud, stated IoT is becoming intelligent connectivity that connects not only devices but people and information together. IoT spending will reach 1.3 trillion USD in just 3 years with 30 billion connected IoT endpoints existing by 2020 per IDC Survey. And the IoT endpoints in the retail market is already presenting huge opportunities in China.
See also:
IoT Cloud Roadmap and Opportunities in China: Part 2 – Challenges
IoT Cloud Roadmap and Opportunities in China: Part 3 – Partnerships