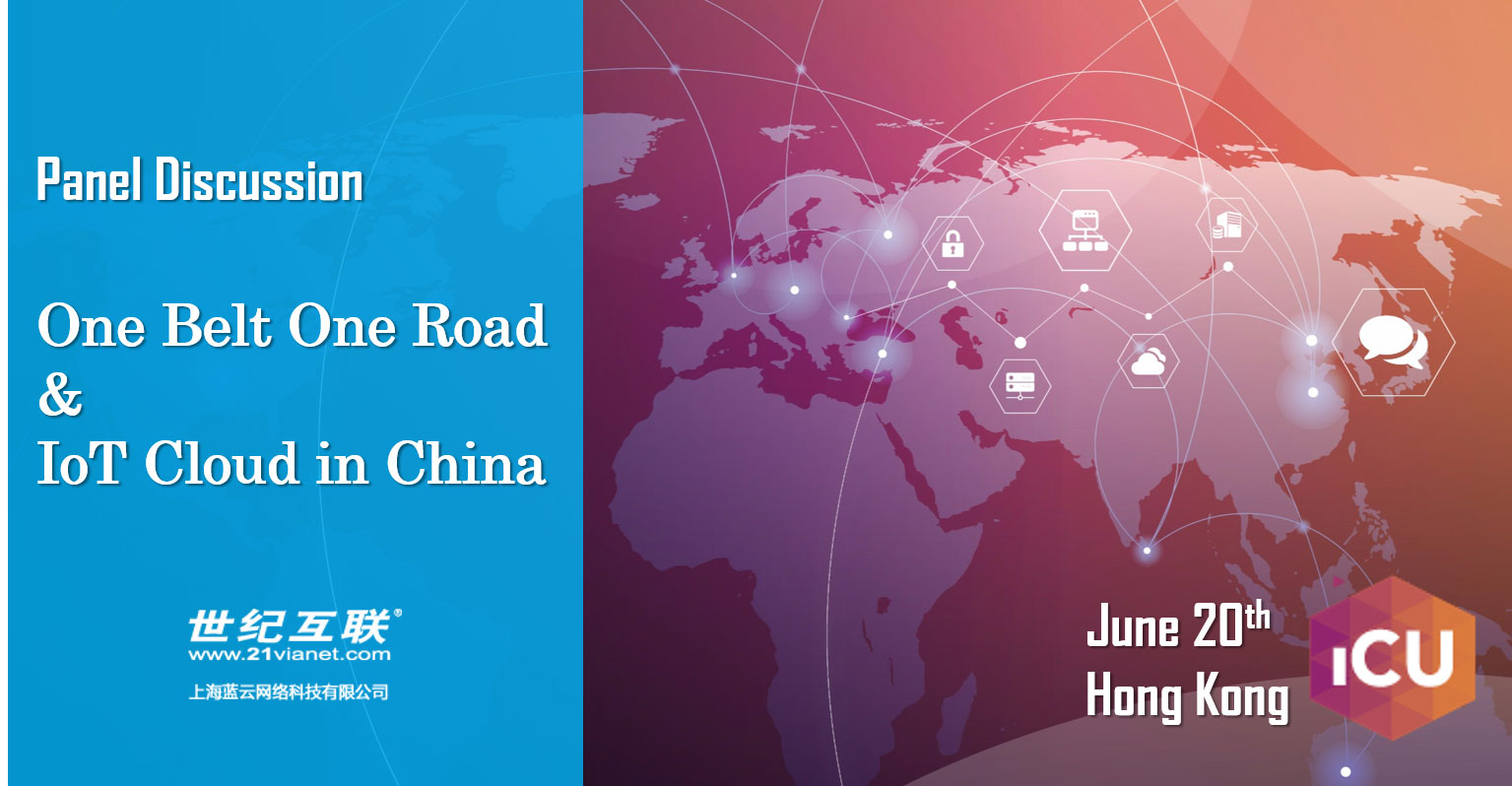 Greetings from Hong Kong !
We have some exciting news at 21Vianet Blue Cloud! Blue Cloud President Wing Dar-Ker is a featured speaker iCU's breakthrough event in Hong Kong on June 20th (Tuesday), starting from 9:45am-10:00am, where key decision makers from cloud services, data centers and OTT makers in China are gathering to discuss trends in the region and around the world. Wing will join world-class speakers to shape this first-of-its-kind conference experience in Asia. So, please tune in and follow our live conference updates on Twitter (@21V_BlueCloud) and Google+ (21Vianet Blue Cloud).
Wing is moderating an hour-long panel discussion that centers on the IOT Cloud Roadmap and Opportunities in China. Other panelists include: David Sung, President of Greater China NCR; Eliza Kwok, Senior VP, Managing Director of Avanade Greater China and Jeff Wu, Co-founder/CEO of High Cloud and Panta AI.
The 21Vianet Blue Cloud team has written 3 blogs to capture the 3 key areas discussed in the panel: Opportunities, Challenges, Partnerships. We will also post these up on LinkedIn and Twitter, feel free to share the blogs out if you find them useful. For more information on the first-ever iCU in Hong Kong, click HERE.
Thanks for your support! For more information, please contact us.
21Vianet Blue Cloud – China's leading one-stop operator of cloud services