LAS VEGAS, July 18, 2018 /  — On July 16th, 21Vianet Blue Cloud (hereafter "21V Blue Cloud") officially signed agreements with UnifyCloud, AvePoint, AgilePoint and Shenzhen Fadada Network Technology Co., (hereafter "Fadada") at the Microsoft Inspire 2018 Worldwide Partner Conference, jointly announcing 21V Blue Cloud as the authorized distributor of these four top-notch cloud service providers in Chinese mainland. 21V Blue Cloud will be responsible for the sales and marketing of these partners' solutions, as well as their implementation and maintenance services.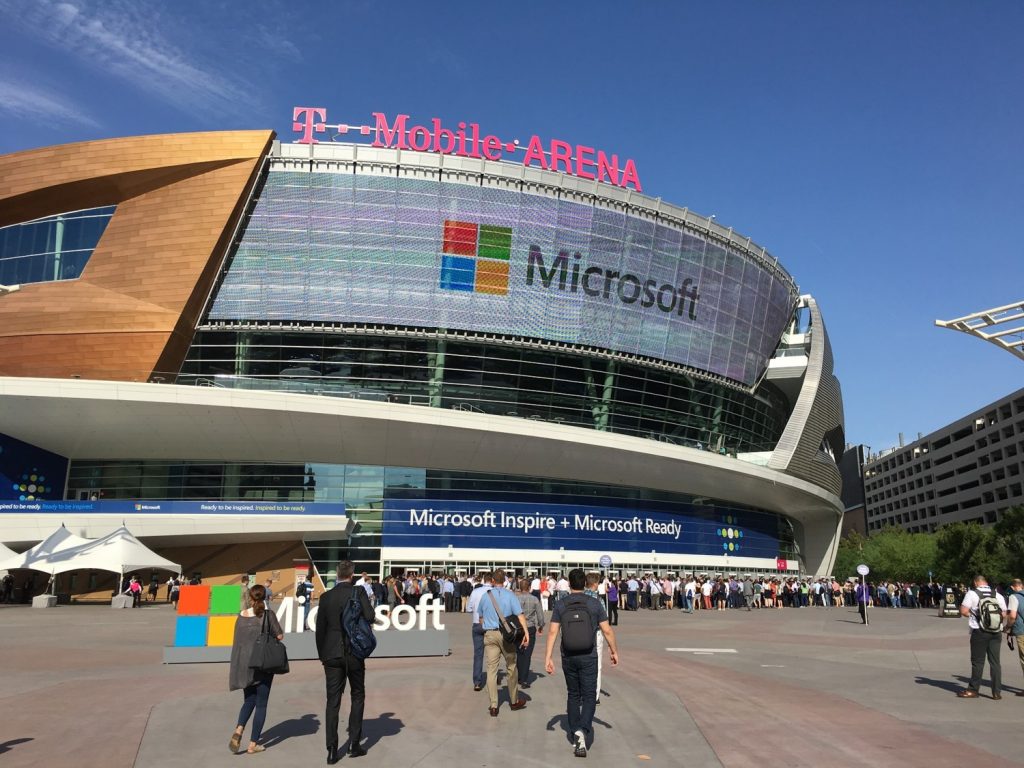 Microsoft Corporation, a close and key partner of 21V's, also joined the invited guests to witness the signing ceremony. The new partnerships once again realize the successful landing of quality cloud solutions in China, including Azure virtual machine management and migration services, Azure platform and billing management, process management based on Office 365, and electronic contract platform services.
Wing-Dar Ker, president of 21Vianet Blue Cloud, said, "We are thrilled to announce our partnerships with UnifyCloud, AvePoint, AgilePoint and Fadada. Signing new partners will allow 21V Blue Cloud to provide the Chinese customers with more comprehensive cloud products and an enriched domestic cloud ecosystem. The cooperation deepens the Cloud Landing In China (CLIC) strategy and widens the recognition from global industry leaders."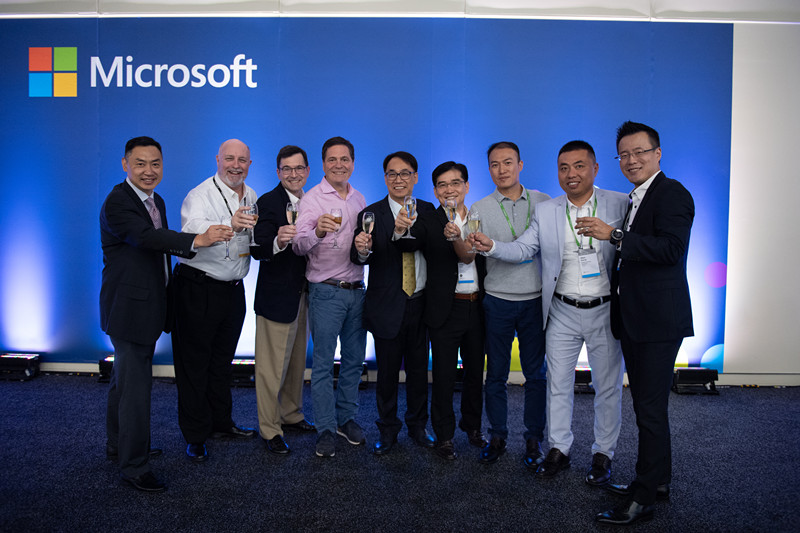 The partnership between 21V Blue Cloud and Microsoft has developed a sustainable and trusted model for global public cloud operation. This rich experience has attracted the cloud service companies choosing 21V Blue Cloud's ONE-STOP solutions to enter into the Chinese market.
At present, the solutions that 21V Blue Cloud operates include BitTitan MigrationWiz, GigaTrust Intelligent Rights Management, Bespin Intelligent Cloud Management, Zerto Disaster Recovery, Safein Security Strategy Management System, TingYun Application Performance Management, and automotive customer experience solution Humanify, etc.
Alain Crozier, corporate vice president, chairman and chief executive officer of Microsoft Greater China Region (GCR), said, "Microsoft Azure and Office 365 operated by 21Vianet have achieved rapid growth beyond expectations since its commercial use was realized in China four years ago. Because of our close cooperation with 21Vianet Blue Cloud, we have created a successful precedent for international cloud services to be commercialized in China: Azure serves more than 110, 000 corporate customers and has been favored by more than 1, 400 partners; Office365 has more than 1.5 million paying enterprise users. The two Azure data center areas that we put into commercial use in Beijing and Shanghai not long ago will better help customers at home and abroad with cloud business deployment and innovation in the Chinese market."
"China, with an open and welcoming business environment, provides a great opportunity for Microsoft Azure intelligent cloud to scale quickly, " Crozier said, "Microsoft will work with 21Vianet Blue Cloud in building the best development platform for cloud partners and expanding the Chinese cloud computing market with diversified cloud innovations that drive the digital transformation in various industries."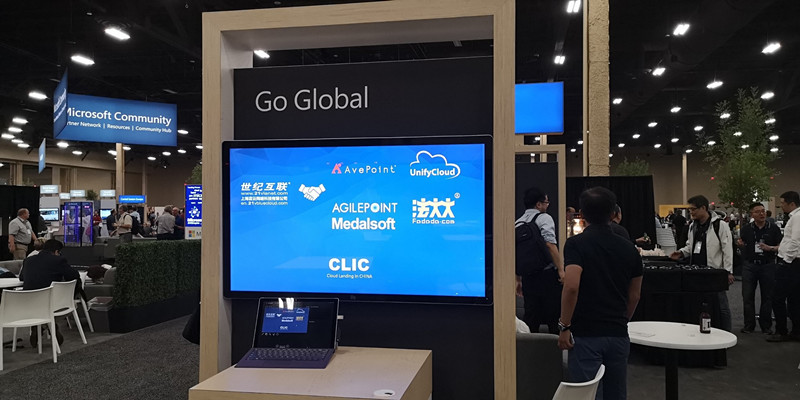 21V Blue Cloud enabled the operation of Microsoft's intelligent cloud services MS Azure and Office 365, and has a long-term, intimate partnership with Microsoft in China. While providing clients with reliable cloud services based on industry-leading technologies, 21V Blue Cloud's experience in international and domestic laws, standards and regulations is critical in landing cloud services in China with compliance. 21V Blue Cloud is also the holder of accumulatively nine credible cloud certificates.
21V Blue Cloud is confident that the implementation of the Cloud Landing In China (CLIC) strategy will enable more global and local cloud solutions to land in China. 21V Blue Cloud's one-stop, full-lifecycle service for global cloud solution partners helps to solve the various challenges encountered in the process of business expansion and to grow customer base in the Chinese market.
As cloud computing advances in China, 21V Blue Cloud will continue to facilitate its landing and application and remain committed to a mature and prosperous industry ecosystem to accelerate and achieve a win-win cooperation. The number of enterprise users who have gained stronger efficiency support and realized business innovation through the 21V Blue Cloud's products and services has been increasing. 21V Blue Cloud will continue to take advantage of its experience and forge close partnerships with more world-class cloud service providers, making landing easier for excellent cloud products and applications faster and safer for users in China.
About 21Vianet Blue Cloud
Shanghai Blue Cloud Technologies Co., Ltd (21Vianet Blue Cloud) is a wholly-owned subsidiary of Beijing 21Vianet Broadband Data Center Co., Ltd. We are the one-stop operator of cloud services and strategic partner of Microsoft that operates Microsoft Azure, Office 365 and Power BI in China.
21Vianet Blue Cloud delivers world-class cloud operation in China with over 400 professionals offering comprehensive cloud computing services, including Infrastructure as a Service(IaaS), Platform as a Service(PaaS) and Software as a Service(SaaS). As a leading local cloud computing service provider, 21Vianet Blue Cloud offers a renowned international cloud computing service platform – secure, mature and intelligent – the first official and commercial one of its kind in China. For more information, visit https://en.21vbluecloud.com/home.html or contact us: contactus@oe.21vianet.com.
About Microsoft
Microsoft (@microsoft) enables digital transformation for the era of an intelligent cloud and an intelligent edge. Its mission is to empower every person and every organization on the planet to achieve more.
About UnifyCloud
Specialized in three cloud areas: Cost, Cybersecurity, and Compliance, UnifyCloud is a Microsoft Gold Partner and a Microsoft Certified Cloud Solution Provider with a proven track record in customer service, technology, innovation and best practices.
About AvePoint
Over 16, 000 customers and 6 million cloud users worldwide trust AvePoint to migrate, manage, and protect their cloud, on-premises, and hybrid environments.
As a four-time Microsoft Partner of the Year recipient, AvePoint is a Microsoft Global ISV Partner. In addition, it has been named the Inc. 500|5000 six times and the Deloitte Technology Fast 500™ five times. Founded in 2001, AvePoint is privately held and headquartered in Jersey City, NJ.
About Shenzhen Fadada Network Technology Co., Ltd.
Shenzhen Fadada Network Technology Co., Ltd. (www.fadada.com) is a leading third-party electronic contract platform in China. Currently, it provides electronic contracts, electronic document signing and depositing services in such areas as finance, insurance, third-party payment, tourism, real estate, medical treatment, logistics, supply chain, B2B & B2C online trading platform, human resources management and government agencies. It also provides judicial identification, online arbitration and lawyer services.
About AgilePoint
Founded in 2003, the company is headquartered in Silicon Valley, California, and currently has offices in North America, APAC (Japan, China, Taiwan) and EMEA (Belgium, Spain). AgilePoint Inc., is the first entity that develops comprehensive BPM technology for the Microsoft platform and provides one of the leading Low-Code application Platform as a Service (aPaaS) technologies. AgilePoint Inc., improves the overall process and automation for industries that face challenges in digital transformation.
SOURCE 21Vianet Blue Cloud