21 Vianet Blue Cloud, the premier cloud-computing solution and service provider and the strategic partner of Microsoft, just successfully hosted a live webinar on "Cloud Landing in China" in partnership with Microsoft on Wednesday, June 9th. The informative and engaging webinar has attracted nearly a hundred attendees from global ISVs and Microsoft partners, including Cloudera, TeamViewer, Coveo, CrowdT, EY, and BMW.
In this insightful and engaging presentation, Luisa Wang, GM of Microsoft OCP Partner Development, Jerry Ashford, SVP & GM, Global Partners of Blue Cloud, Xiaolu Wang and Wei Ge, BD manager of Blue Cloud shared how Microsoft China and Blue Cloud jointly assist global ISVs in landing SaaS and Cloud business in China, a GTM strategy to break into China's huge cloud computing market to yield big potential and how global ISV Cegid accelerates and extends its business opportunities in the China Market.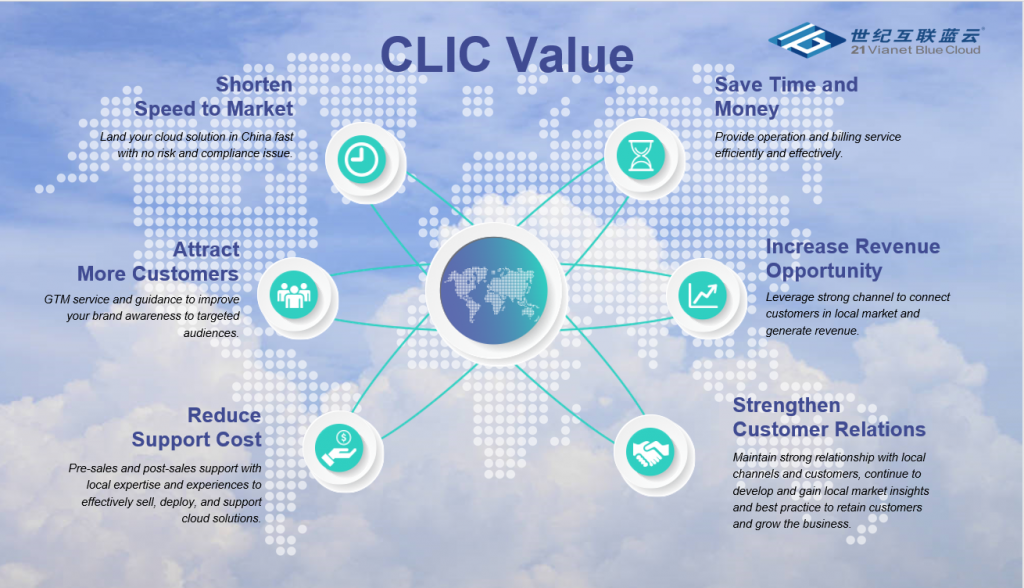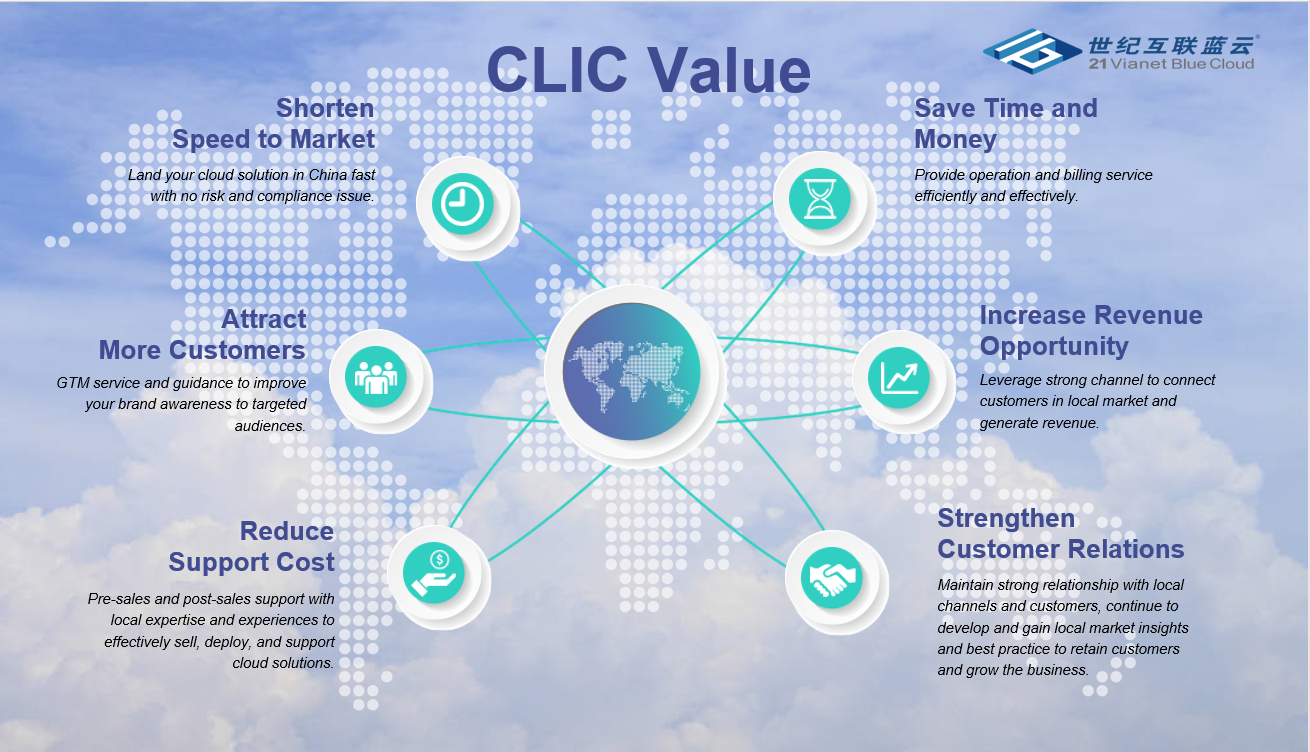 "For ISVs that are considering the China market, you've spent significant sums of money on Research & Development, you've built a great product, what you need now is a local partner. Launching and offering a product in a foreign country is a difficult path, giving China is unique and its strong culture, language and customs, western companies often find it difficult to successfully partnered in China. But at Blue Cloud, we have been doing this for 8 years and most of our staff are English proficient, many have lived in the U.S., and quite a few were educated there. A large portion of our key leadership and technical staff come from Microsoft, myself included. So, rest assured that Blue Cloud is one of the most experienced local partners with a global mindset," said Jerry Ashford, SVP & GM, Global Partners of Blue Cloud.
This webinar also introduced Microsoft's China ecosystems, Co-Sell Ready Solutions and Co-sell Prioritized Solutions, and Blue Cloud's CLIC (Cloud Landing in China) program, the only program in the market that offers ONE-STOP, end-to-end services to assist companies in successfully landing and growing their cloud business in China across the entire customer engagement lifecycle.
In case you missed our informative webinar, you can now catch up on it HERE
About Blue Cloud
21Vianet Blue Cloud is the strategic partner of Microsoft. We operate Microsoft Azure, Office 365, Dynamics 365, and Power Platform in China. We deliver world-class cloud operation in China with hundreds of professionals offering comprehensive cloud computing services.