ListenRobot
Experience the Cloud with more options and effective control
Hangzhou Shengxun Technology is an artificial intelligence company specializing in natural language processing. Our products Listen Robot is widely used in thousands of companies in more than 200 industries, including banking, insurance, finance, real estate, communications, education and etc. Thanks to Listen Robot's professional performance in cost reducing and market filtering, we enjoy good reputation among clients. By providing efficient and intelligent calling service, we have created billions of values for partners.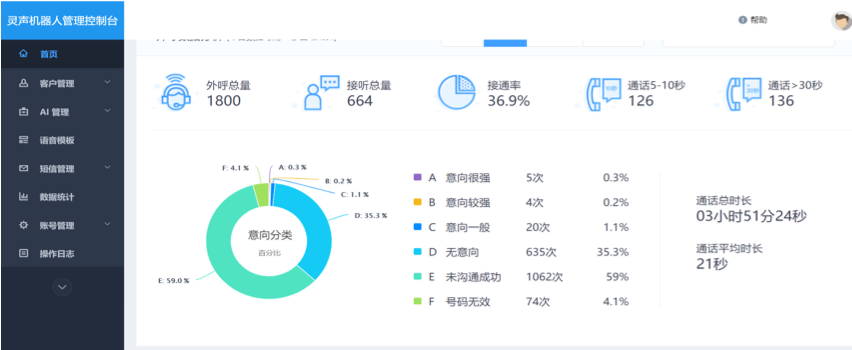 Home data analysis
The homepage of Listen Robot clearly displays the total number of calls, answer rate, call duration, and the intention classification. The results can be clearly seen at a glance so that users can adjust the dialing strategy according to the data.
Call period statistics
Listen robot accurately count the amount of calls and answer rate at different times throughout the day. Users can choosestatistics today, yesterday, the last 7 days and the last 30 days. The line chart can help users decide the best time to call.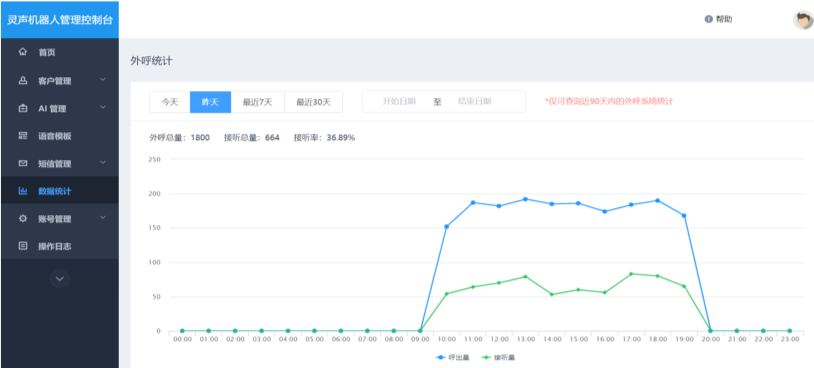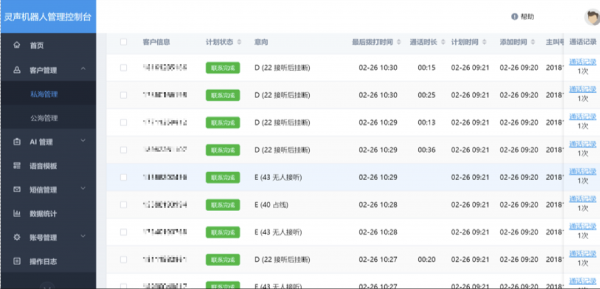 Private sea management
The user can check records according to phone number, call duration and customer classification. Click the call record to see the full record of man-machine dialogue in voice and in words.
Call time management
Users can customize Listen robot's office time. To avoid harassment complaints to the maximum extent, it is advised that the robot start to work no earlier than 8am and later than 8pm.
bluecloudsolutions@oe.21vianet.com