HR++
Lean human resource management system solution
Lean human resource management system solution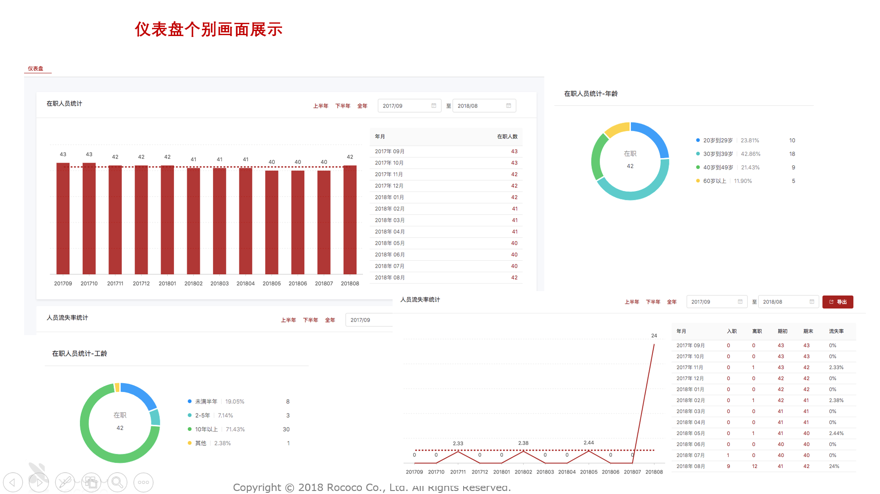 Let management executives understand key personnel information anytime, anywhere.
The Dashboard module provides a graphical representation of the latest people's statistics in this system in an intuitive and real-time manner. Including incumbent staff statistics (by month), staff turnover rate statistics, incumbent staff age statistics, incumbent staff gender statistics, incumbent staff contract statistics, incumbent staff age statistics, incumbent staff department statistics, incumbent staff academic statistics, incumbent staff category statistics, etc.
Comprehensive smart reminders and notifications, one page to get the business.
Automatic reminder:The system can automatically prompt HR before the expiration of the employee's expiring contract, unsigned contract, forthcoming, birthday, social insurance, document expiration, recruitment, retirement, commercial insurance, work injury, talent recommendation fee, and provident fund.
HR++introduces comprehensive intelligent reminders, which can be set independently by HR users, and is no longer limited to common items such as contract expiration, due date, birthday, and expiration of qualification certificates.
At the same time, the reminder conditions can be set according to the actual business needs of the customer, and the reminders required in each link can be embedded in the system in combination with the service, and different users can be reminded according to the permission setting.
The division module displays to-do items or urgent matters and improves HR work efficiency. HR no longer has to worry about forgetting to do important things.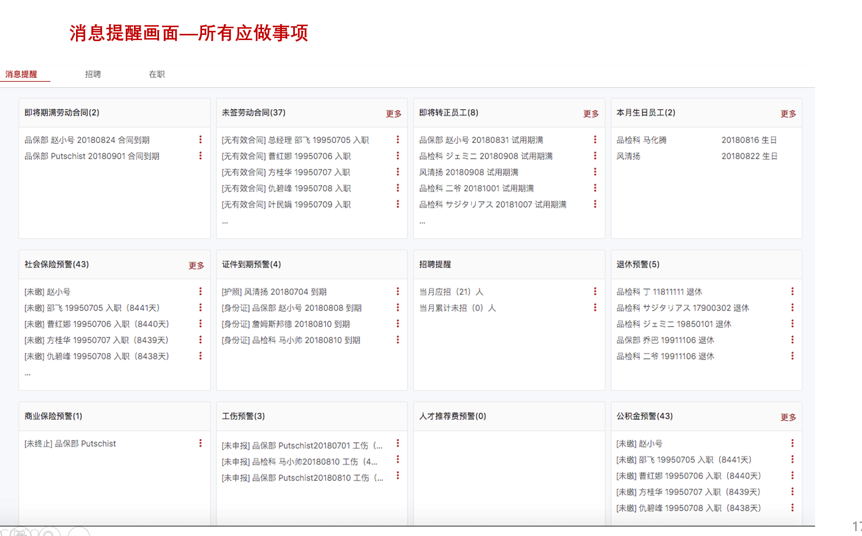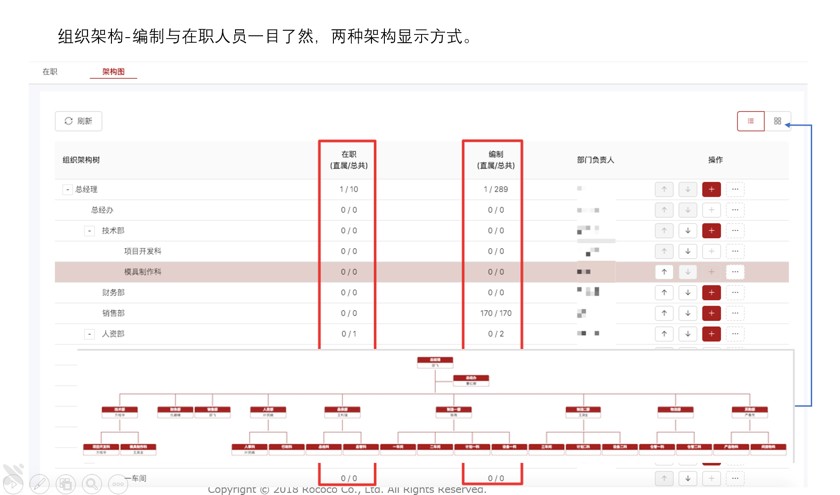 Organization Chart
The organization chart tool embedded in the system automatically generates an organization chart;
Two display way: TREE and MATRIX
You can set different organizational level views
Organization chart can be exported, printed, etc.
Historical organization chart can be viewed
The detailed info of staff can be viewed by manager.
The actual number of people can be shown on the organization chart.
Process Approval
Companies can build process systems based on their different types of business. The form format supports personality customization, and the process can be visually defined according to the role and management level. At the same time, HR can view and effectively monitor each node of the process, and improve the standardization and execution efficiency of the business process.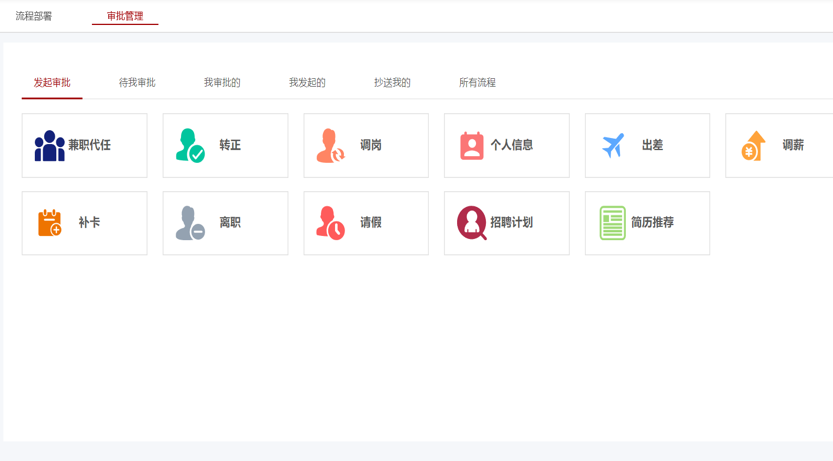 bluecloudsolutions@oe.21vianet.com